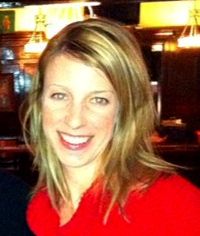 Upon graduating from the University of Kentucky, Jessica took a few years to travel the U.S. before deciding to plant roots back in her hometown of Louisville to explore her passion for real estate. She became a Realtor in 2004 and proudly opened her own brokerage, Louisville Gaines Real Estate, in 2009. Having worked in both big and small offices, she truly understands all aspects of this ever-changing business and what you need for a successful move. Jessica's honest enthusiasm, relentless drive, and sincere devotion to each and every client truly set her apart. Her proactive, hands-on, & communicative style is a refreshing approach that achieves results.
Jessica is a multi-million dollar producer & consistently ranks in the top 1% of Louisville Association Realtors for closed sales volume. Her company, Louisville Gaines Real Estate, is consecutively published in the annual ranking of top real estate companies for closed sales volume in Louisville Business First, Louisville's definitive source for business news.
Connected. Jessica's vast experience allows her to build a strong network of professionals including appraisers, attorneys, contractors, builders, designers, inspectors, mortgage companies, private lenders, stagers, structural engineers, trades people, & more… all professionals she knows & trusts. These relationships allow Jessica to get questions answered and issues resolved quickly which is vital to keeping any real estate transaction moving forward successfully.
Communication. Rare ability to listen before speaking and sincerely relate to many different personalities & situations. Jessica formulates a plan WITH her clients rather than talking AT them. She offers well-outlined options so she & the client may choose the best strategy together allowing the client to remain an engaged decision-maker throughout the process.
Market Knowledge. A Louisville native w/a vast personal sales history & even more renovation and investment know-how. Neighborhood to Neighborhood. Street to Street. Jessica can offer accurate, solid advice that only nitty gritty experience can produce.
Unmatched Loyalty. This girl will promote your best interest with complete devotion. Without fail, she is honest, thoughtful, knowledgeable, constructively supportive, never rash, a perfect devil's advocate, totally candid, extremely well-connected, & 100% down-to-earth. She never thinks about the money or bases any advice on what she has to gain or lose from a deal.
Problem-Solving. Before you've finished asking your question about that crack in the foundation, she's already snapped a pic & sent it to her inspector for advice. A successful real estate transaction is nothing but problem solving. And you must do it quickly. Confident, but thoughtful decision-making balanced with a deep understanding of the 'flow' of real estate make Jessica an irreplaceable asset.
Negotiation. Having negotiated through 100s of contracts, Jessica understands buyers' motivations, sellers' motivations, how scenarios 'tend' to go, all sides to a multiple offer situation, negotiating with bank owned vs short sales, and can articulate all of the above quickly and decisively to get you to your goal. Even knowing who the agent is on the other side, their personality, their negotiating style, how many deals they typically close a year, and knowing how to effectively apply that information can be a deal-maker or breaker!
Marketing. Just like you hiring Jessica, she hires professionals as part of your listing team. A photographer to take her photos, a stager to prepare your home, an appraiser to verify square footage... She manages contractors, & negotiates estimates when needed.. and it's all complimentary because that's what it takes to sell a house in today's market for the most amount of money in the least amount of time.
Legal. When in doubt, ask a real estate attorney! Jessica's connections with top real estate litigators, title attorneys, & mediators including those real estate attorneys who write all the Realtor approved contract forms allow her to get quick answers, contracts reviewed, and problems solved and without high attorney's fees! It's all complimentary when hiring Jessica.
Renovation & Design. Jessica loves to buy, renovate, & sell properties and she loves helping clients do the same. She will guide you every step of the way with what property to buy, how much to spend, what renovations to complete, her contractor connections, what to sell it for, & then make it all happen. This skill comes in handy during any of her real estate transactions. Since this knowledge is at her fingertips, it allows buyers and sellers to get specific answers to questions that help make their decision.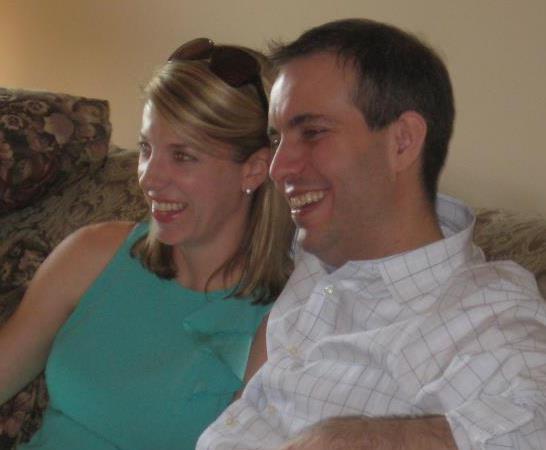 Jessica currently resides in the Glenview area of Louisville with her husband, Jerrod. She enjoys outdoor concerts, weekend road trips, hiking, travel, a good glass of wine, and sampling Louisville's ever-growing list of restaurants & hotspots.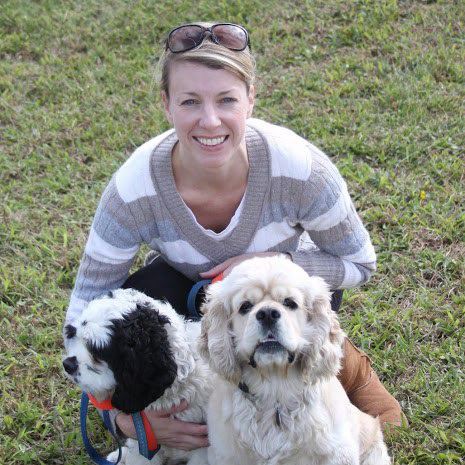 She and Jerrod love exploring Louisville's diverse number of parks and trails with their two cocker spaniels, Joe Cocker & Johnny Rotten. Both pups are certified AKC Canine Good Citizens and Joe Cocker is a certified Therapy Dog able to visit schools, hospitals, libraries, & senior living facilities in the community.