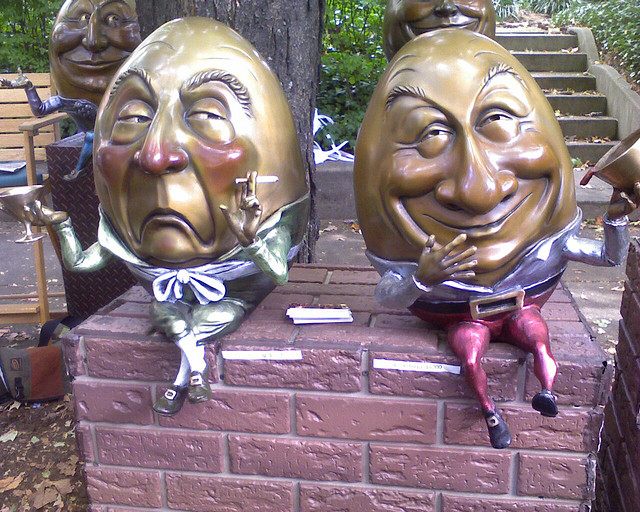 You may think that the biggest race in Louisville is the Kentucky Derby held each May, but the first weekend in October each year holds a race of its own. For the past 56 years, the St. James Court Art Fair in Old Louisville has drawn in artists and is considered the best art show in the nation by some. Every year it draws 750 artists from around the country and over 300,000 people. Popular as the St. James Fair is, for the past 13 years, 20 local artists have staged a competitive fair in the parking lot of the Magnolia Bar. Started in protest of the high $450 entrance fee for artists at the St. James Fair, the Unfair draws a smaller crowd of fiercely loyal fans and features local artists.
Though the events are staged on a completely different scale, 30,000 readers of the Louisville Eccentric Observer (aka LEO Weekly) voted the two fairs as the top two art fairs in Louisville. Considering that Louisville hosts many great art shows, that is a pretty interesting outcome - but one that is typical of Louisville where independence is a proud civic virtue.
Origins of St. James Court Art Fair
This year, both fairs will be held from October 5-7, in Old Louisville, an area of the citycharacterized by the largest collection of Victorian buildings in the country. Once a stomping ground for the wealthy, the buildings with elegant stained-glass windows and quirky spires deteriorated and fell into...