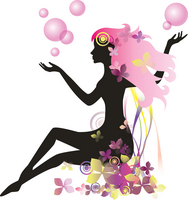 Looking for great skin care line where some of your dollars go to support a hardworking Louisville business person? If so, consider buying beauty products from my friend and client, Mary Kay consultant, Julia Lish.
Working as an independent consultant for Mary Kay has enabled Julia to manage her business from home. A stay-at-home mom of two, she earns income that helps her family while doing something she loves. She also goes the extra mile for her customers.
Julia is following in the footsteps of company founder, Mary Kay Ash, who started the company 50 years ago in 1963 based on the Golden Rule and a little down-home Texas wisdom such as "praising people to success" and "sandwiching every bit of criticism between two heavy layers of praise." Mary Kay is now a worldwide company with 2.4 million sales consultants.
You can reach Julia on line at http://www.marykay.com/julialish or call her at 502-592-7785 You can like her on Facebook at http://facebook/julia.lish.
I love the Mary Kay skin care line and Julia's service. She drops my order right at my front door when I reorder!
Thanks for being a part of the local independent Louisville business scene, Julia.