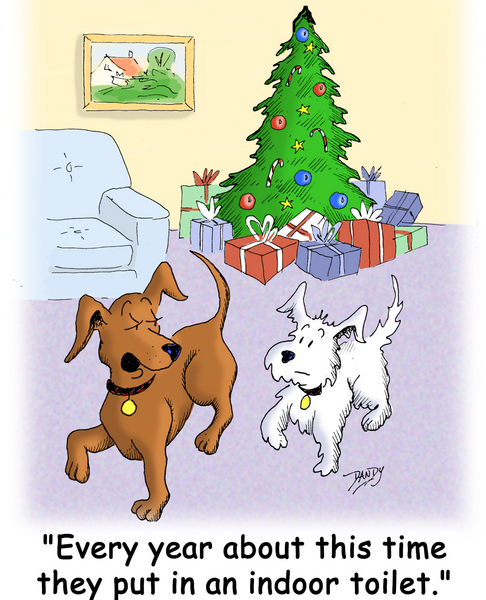 If you have pets to brighten your life every day, they will be part of your Louisville holiday celebration too. As a pet parent, you want to keep them safe and non-stressed over the holidays. Here are a few cautions to make your holiday for you and your pets.
As we noted in our last blog about common sense holiday tips, glittery trees beautify your home but pose dangers for pets. Curious cats and dogs can knock over an unsecured tree, drink stagnant tree water on live trees, or try to chomp on dainty glass balls.
Holiday plants such as poinsettias, mistletoe, and holly can be deadly for pets. Either use synthetic versions, or keep these poisonous plants out of the way of pets.
Holidays are full of temptations for pets. The wiring from trees and holiday can be dangerous if your pet chews on it. Those batteries needed to run the kids' toys are toxic to your pet too. Just like for small children, tiny toy parts can choke your pet.
As you enjoy the Christmas cookies, the fruitcake, the chocolates, and the spiked punch, keep in mind that none of these things are good for pets. No matter how much your pet begs, don't supplement his regular diet with rich, spicy human foods. Many human foods plentiful at the holiday, such as nuts, grapes, and raisins contain toxins harmful to pets.
Make sure to warn your holiday guests about slipping treats of the table to your pet or encouraging forbidden behavior, such as jumping on the couch.
Make your trash pet-proof...