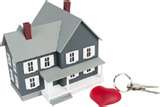 Now that the real estate market is improving in Louisville, you might be thinking about moving next year. When things were tight, you decided to make do, perhaps updating your current home. Now, you feel more comfortable thinking of options. Wouldn't it be nice to have an extra bedroom, a bigger lot, more storage space? Moving might be the best way to acquire these features.
Just as when you were buying your first home, you need to think about what you want in your next home and further prioritize what are "must-haves" and what are your wants. Unless you are independently wealthy or can build a home from scratch, you will still have to make some compromises in your next home too. What do you really want?
Don't Be Swayed By House Love
What is true in relationships is true with homes too. When you first see a home that is appealing, you may gloss over less desirable aspects. Just as you think a person's kind ways will make you less aware that they talk too much, you may think that a big lot will offset no garage. Once the "honeymoon" phase ends, you wish your mate would hold back some thought and wish you had a garage.
If you aren't planning to move until next spring, you have some time to think about your drop-dead list - even as you know that "house love" could get you off track when you see a house that has some features you want. Here are some things you want to assess in your current home and your dream home.
How much usable storage do you have vs. how much you need? Even if you intend to downsize, you need enough room for your clothes, your books, your tools, your stuff. If you like to pull out your appliances to use on your counter, do you have enough space?...