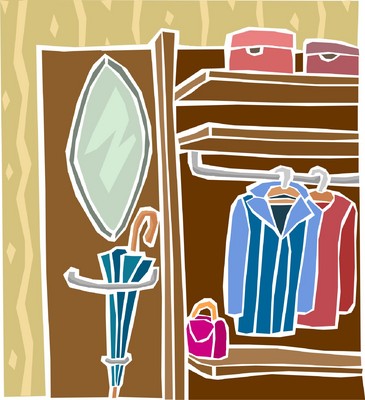 Are you sick of winter yet? Even if you love cold and snow, you may be sick of seeing people track up your hardwood floors with their boots and then throw their wet coats on the chair. When you look at your home, you may realize that even in better weather, shoes, coats, and other outdoor paraphernalia gets the best of you. Your answer may be in setting up a mudroom.
A Handy Transition To Your Home
The mudroom is a designated area for outdoor wear, including not just jackets, coats, boots, and shoes, but also hats, gloves, scarves, and even sports equipment and backpacks. Ideally located in the side or rear entrance, the mudroom can be a transition into your home and a way to keep dirt and clutter out of your living space.
When you look at the layout of your home, there may be an area you can transform into a mudroom without much work. It might even be a matter of adding some hooks to the wall, with shoe racks down below. The trend these days is to have it separate form the laundryroom.
Even if you need to do some major or minor reorganizing to create a functional mudroom, it might be worth it. Not only will it make your house more functional, but it will be a good selling point to a future owner. A mudroom might not be in the top of the list for potential buyers, but is definitely one of those things that they're happy to get.
A Nice Complement To Open Floor Plans
Why? Even people who claim to be in love with open floor plans want a sense of order in their homes. Having a mudroom, a designated area for coats and other things that people have when they enter or leave the house, keeps these items out of other living spaces. While the homeowner has to keep...