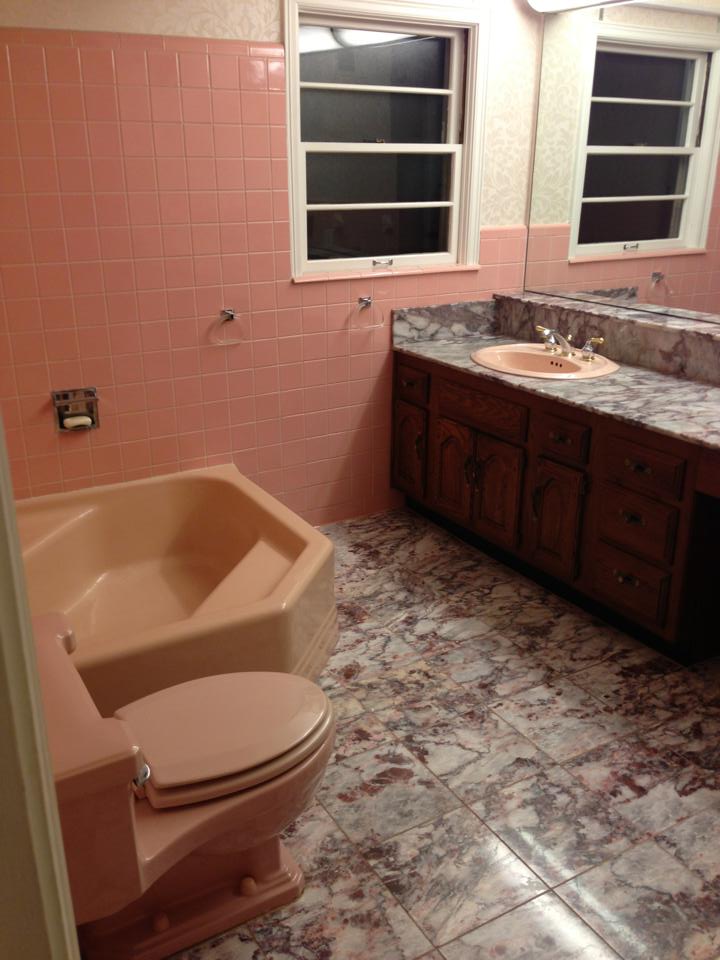 Recently, I showed a stunning ranch house in Cherokee Park that had a pink bathroom. Pink tiles and a pink garden tub, sink, and toilet were complemented by beautiful marble that picked up the pink. The home is older and needs upgrades, with pink bathroom renovation being at the top of the list for many potential buyers.
Save The Pink Bathroom
Changing the color of this bathroom is a big no-no for Pam Kueber, who maintains a website called SaveThePinkBathrooms.com. Also the publisher of RetroRenovation.com, she was enraged when she saw that an intact pink bathroom was needlessly ripped out during a renovation.
Her modern reaction to what she saw as a midcentury outrage? She developed her website, which is a collection of pictures, articles, links to pink renovation supplies, and historical facts about pink bathrooms. Keuber estimates that there are over five million pink bathroom installed in homes between 1946-1966. Visitors to Save the Pink Bathroom are encouraged to take the pledge to preserve this decorating classic.
Popularity Of Pink Bathrooms
Pink bathrooms came into their own in the 1950s, when the first lady, Mamie Eisenhower, who loved the color pink, brought the color to the White House. Though pink was often used in decorating from the 1930s on, the color Mamie loved became very popular after World War II, when other bubblegum colors such as turquoise, chartreuse, lavender, blue, and yellow symbolized the hope and promise of the postwar world. These are often the colors used in the doo wop architecture of the times.
While pink is often considered a feminine color, it was not tied to gender until after well after the war....